Testimonials
We are very proud of the service we provide for our customers. In fact, we see a client relationship drastically more personal than that of most agencies in our field. Our client relationships do not start at 9AM and end at 6PM—they stay with us to continually receive the quality service they deserve.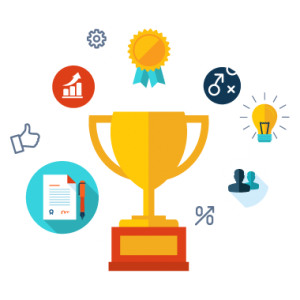 Originally Cal-Maine Foods, Inc. employed DP Solutions' MinePoint application to gather data from legacy systems for ingestion into Microsoft SQLserver databases. Today, it is so much more than a tool to capture legacy data although it still has those capabilities.
(more…) Bob Gilmore
Director of Information Technology, Cal-Maine Foods, Inc.
The program is very "end user" friendly and modifications to views and layouts are quick and easy and do not require our IT department to get involved. We love it!  
(more…) Jason Coker
CIC/Service Support, Lonestar Truck Group
We have been using MinePoint for close to 9 years now. It allows me to retrieve and organize data in multiple ways. It makes it simple to put together reports and schedule them to go out automatically to managers in just about any time frame that I choose.
(more…) Jerry Hale
Director of Service, Midwest Peterbilt Group
SalesPoint has been a great tool for us over the last 5 years.  We have gone from having no Truck inventory system to having one with a tremendous amount of flexibility.  We utilize SalesPoint to fully track our New and Used Trucks from purchase (stock or customer orders) through to the sale.  All of our forms are loaded in the system and it makes generating quotes and sales invoices very easy and professionally done.
(more…) Mike McKay
District Service Manager Kenworth Truck Dealership Salt Lake City
With Input from Kenworth Sales and other dealers on what they need in a business system, DP Solutions continues to lead the industry with their Dealership Management System, VIBE. I have worked with DP Solutions for several years, and I am confident no other DMS provider in the industry is as committed to making their product the best.
(more…) Ryan Colby
Parts Director, Kenworth Sales Company
I love the flexibility in reporting with the MinePoint Business Intelligence Cube which we use for reporting in our business system VIBE.
(more…) Lee Ulmer
Assistant Parts Director, Whiteford Kenworth